Between 27th March and 2nd April 2011 ten Italian students and two teachers were in Seville. This are the impressions of Cristina: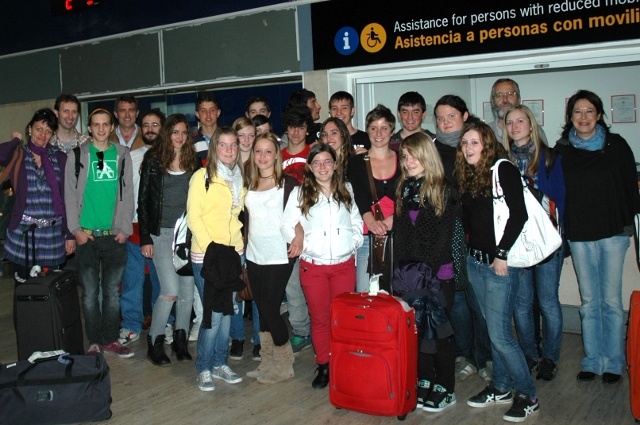 Airport of Seville. 27-03-2011.
It all started when a teacher told us to make an exchange with Netherlands, and later, they asked us if we would like to do another one with Italy, and, obviously, we said yes.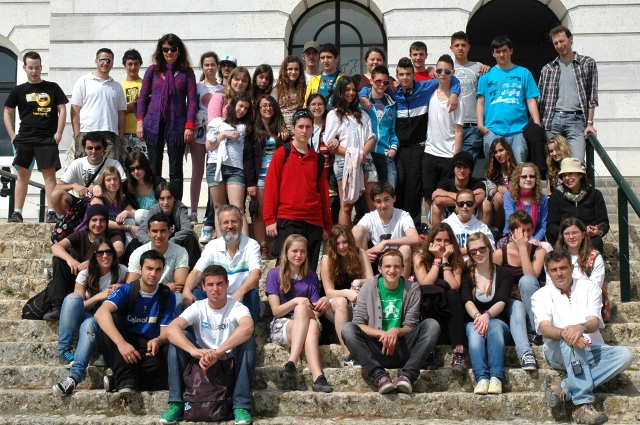 Doñana. 28-03-2011.
This project was something we never expected, we were all very nervous, although some more than others, but also we were very worried because at first we did not know if it would take place or be cancelled, and how all things were going to go. We must feel lucky to be selected to participate in this project.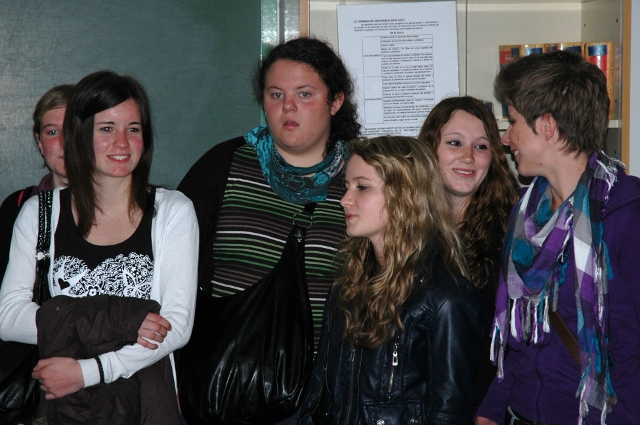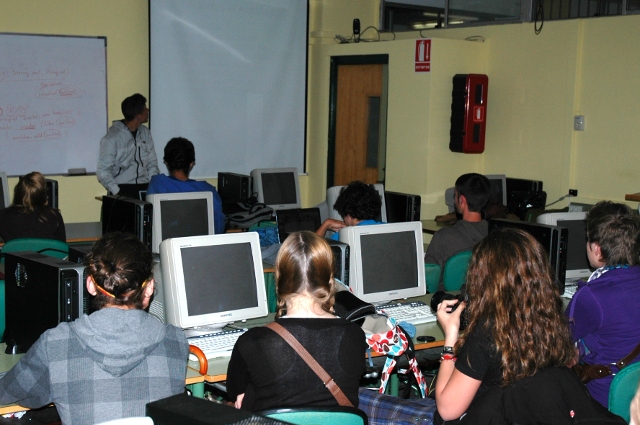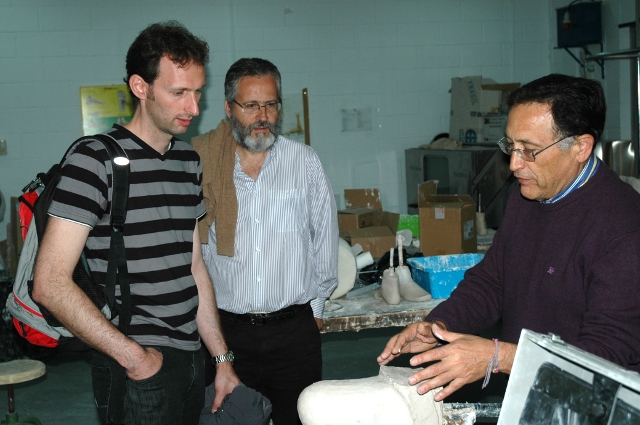 IES Punta del Verde. 29-03-2011.
However, this would be very different, something made the exchange more difficult, "the language". We had to speak in English, and it was not easy for anyone. Because of this difficulty, we had to think very hard about things we wanted to say, but if we could not find the right words we could communicate using gestures...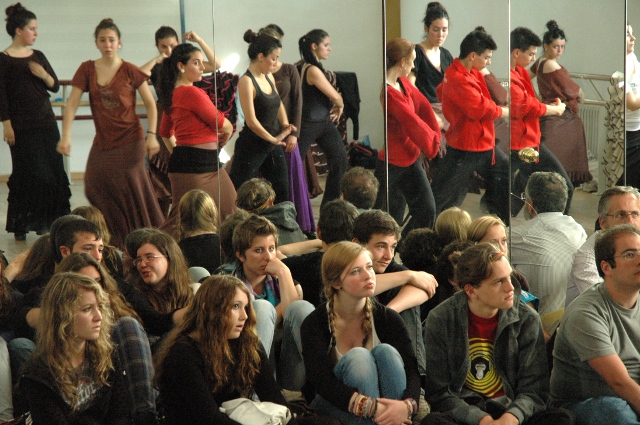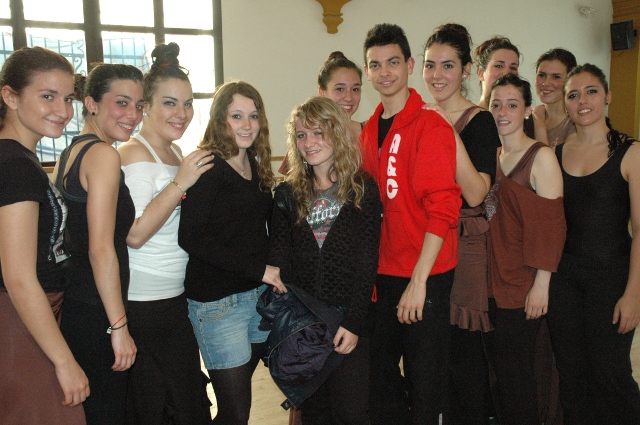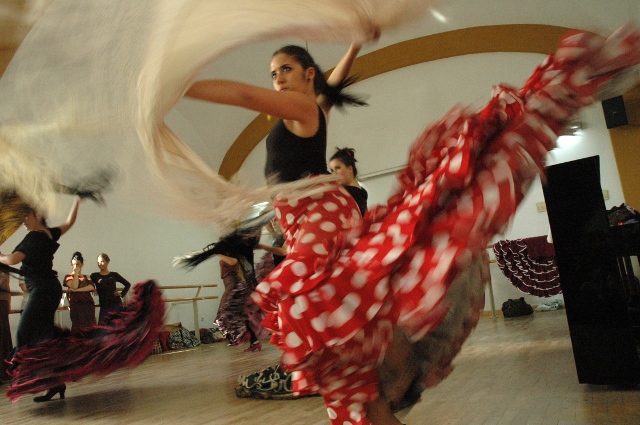 Dancing School. 29-03-2011.
Everything has really helped me understand how people are from another country, they are not as different as I thought, I really like meeting lovely and friendly people, getting new friends you can always talk and laugh. I have improved my English, and I hope that it will be better in the future when I will go to Italy in two months, and I will be able to speak more.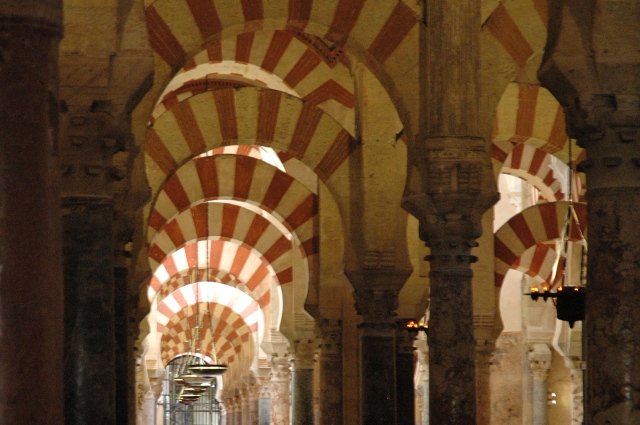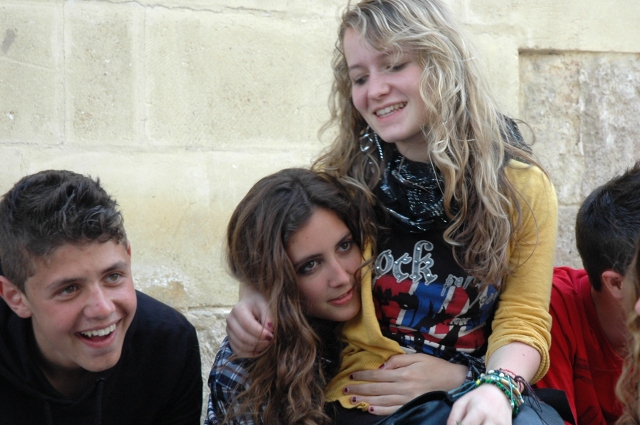 Córdoba. 30-03-2011.
I have liked meeting all the people who I have learnt a lot about, I hope we continue talking after the project and thanks to the teachers for their important implication and for their efforts in making the trip end the best way possible.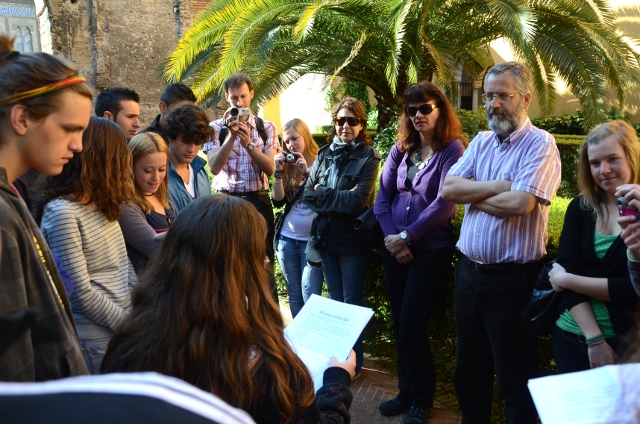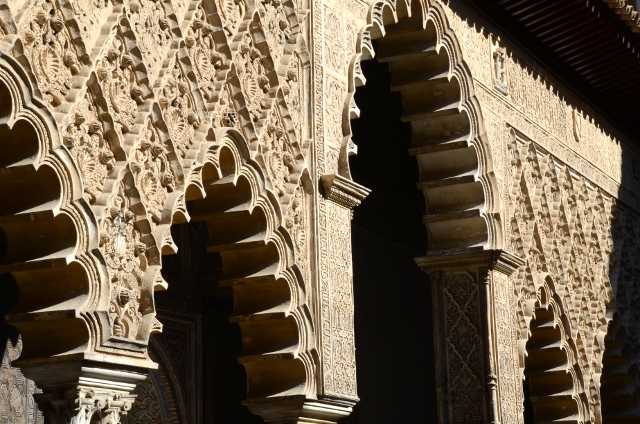 Alcázar, Sevilla. 31-03-2011.
The first part of the exchange has been very good and I hope that the Italian students have spent a good time and I would like that the other part will be great too.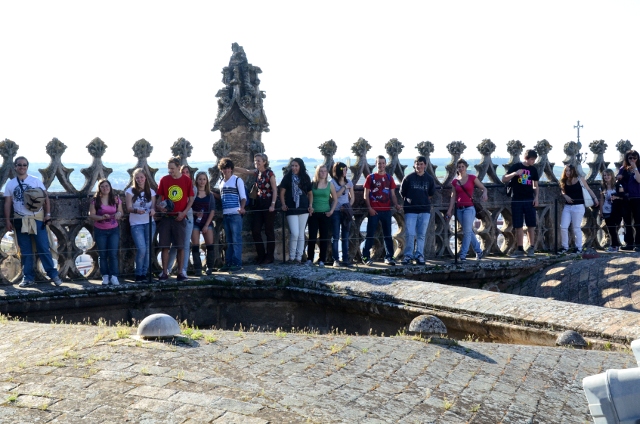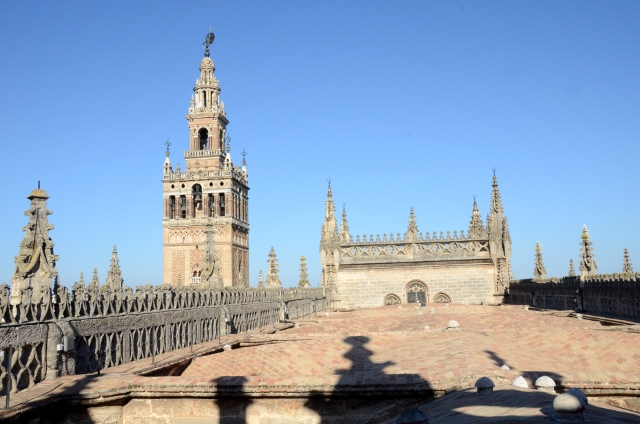 The Cathedral's roof, Sevilla. 31-03-2011.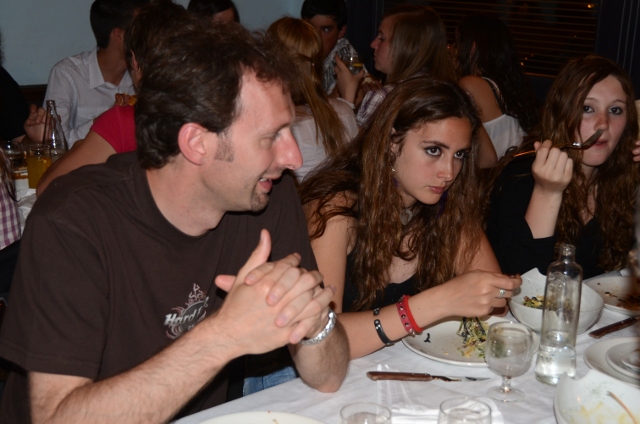 The last dinner. 1-4-2011.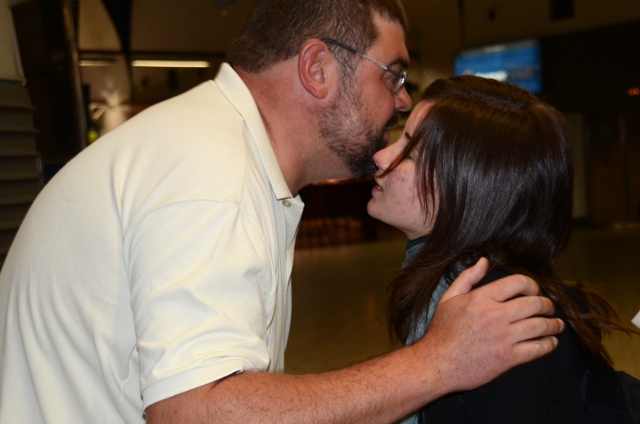 Goodbye!. Airport of Seville. 2-4-2011.
Cristina.